It so happened that with the change of seasons, we see increased hair loss. There is nothing wrong with this if the baldness is not too significant (the daily rate of loss is 60-150 PCs.). In other cases, strengthening agents can help
Many women often wonder why their hair falls out at certain times of the year. This usually happens with the onset of autumn or spring, and the reason for this is a number of factors: a change in nutrition, the restructuring of the body for the new season, as well as a gradual lack of certain vitamins and trace elements.
To fill them, we may well help ampoules against hair loss, which were developed as professional tools to strengthen the bulbs and increase blood circulation in the area of hair growth. These products also include all the necessary substances and vitamins that provide comprehensive care: restore the structure and elasticity of the hair, nourish the hair web, fight thinning and stimulate the growth of new hair.
But which ampoules to choose? How quickly do they produce results? Is the effect lasting? How long does the treatment last? What results can be expected from a particular product? We know the answers. The review presents the best ampoules for hair restoration on the market.
Kerastase Densifique Treatment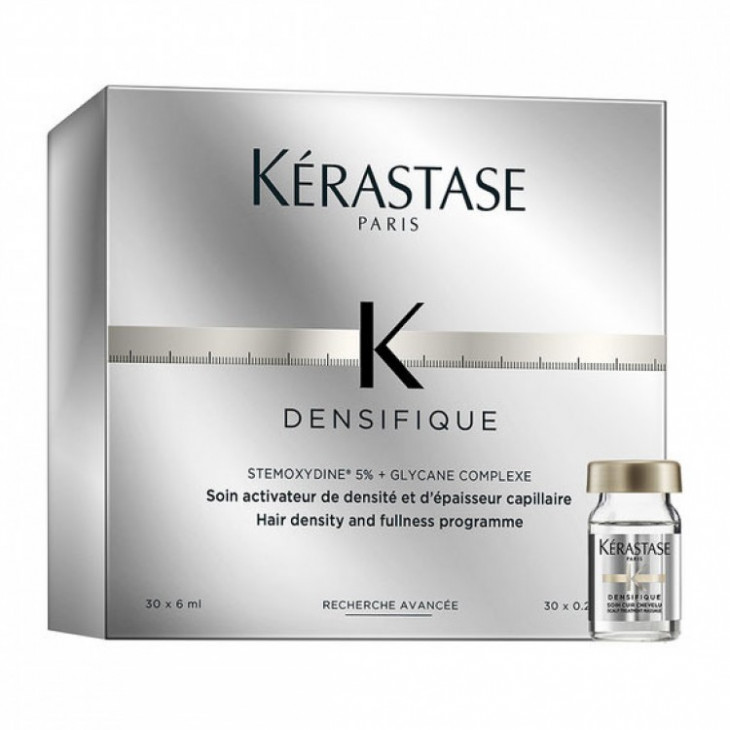 The main purpose of Kerastase Densifique treatment ampoules is to stimulate hair growth and restore its density. They also strengthen the structure of strands, improve their condition and give Shine. Specially selected active ingredients in the formula revitalize each hair follicle, accelerating the natural metabolic processes of cells, intensively saturating with oxygen, ensuring the growth of a new healthy hair. The product saturates the curls with the necessary nutrients and vitamins, and restores them along the entire length, eliminating dryness and fragility.
Application and effect: for 30 days of use, the strands are significantly compacted and become stronger and more elastic. For maximum effect, a course of 3 months is recommended.
Davines Energizing Superactive Seasonal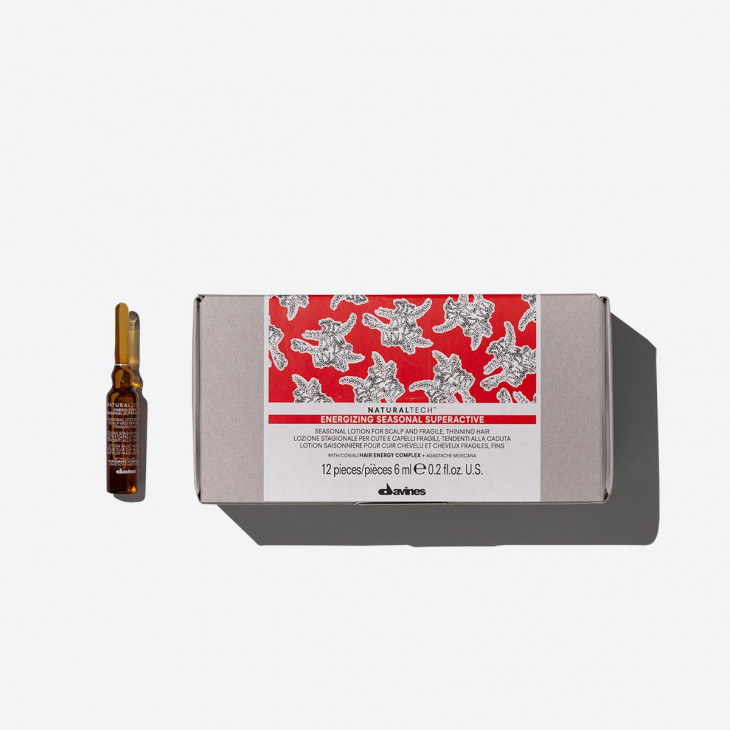 This seasonal superactive lotion is ideal for those who have weakened scalp and fragile, prone to hair loss. Especially recommended for hair loss caused by stress or seasonal factors. Regenerating ampoules offer a very gentle recovery, and are aimed at cleansing, nourishing, toning, moisturizing and strengthening strands. The content of the product stimulates the process of metabolism, improving the microcirculation of the scalp. Included in the composition of sirtuins ("longevity proteins") and beta-glucan have a powerful antioxidant effect, rejuvenate and strengthen the skin. They also contain some of the most useful essential oils (cinnamon, ginger and black pepper), which have an invigorating effect.
Application and effect: apply to the scalp after shampooing and massage until completely absorbed. Not wash. The result is light, healthy, elastic and silky to the touch hair.