We tell and show you how to style the most fashionable haircut in your everyday image
It's no secret that today the Bob haircut has many varieties that meet the needs of classic and modern trends. One of the most popular types is Bob-caret, which is" hooked " by models, bloggers, stars and other influencers.
No matter what the texture and thickness of your hair, you can experiment with this medium-length hairstyle at least every day, because this is one of those haircuts that can easily adapt to your everyday style. See what types of coloring and styling Bob-caret looks best!
Bob haircut for medium hair with swirls and waves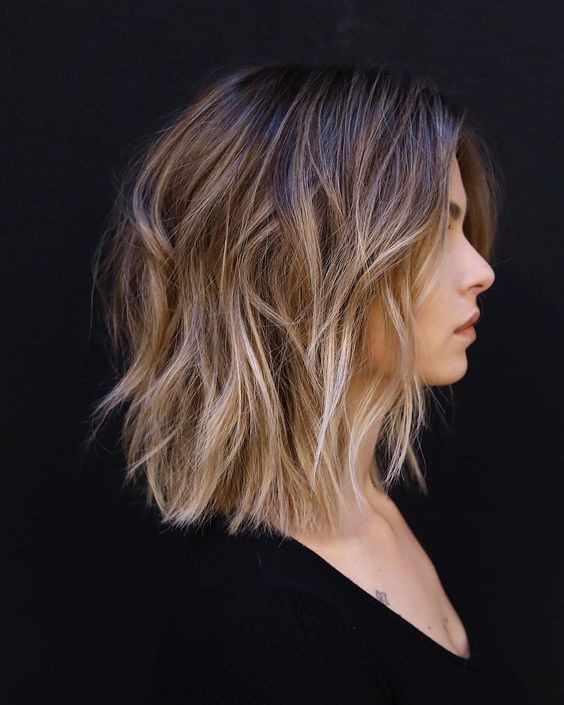 This option is best suited to owners of an oval face shape. Light natural curls, beautifully framing it on the sides, will create a great contrast between the symmetry of a perfect oval and a careless, shaggy styling. For a more relaxed look, you can add a little more volume and texture. As for the hair color, this hairstyle is suitable for "dirty" and gray blonde, made in the technique of Ombre or balayage. Try a mix of cool white strands softened by warm light brown highlights.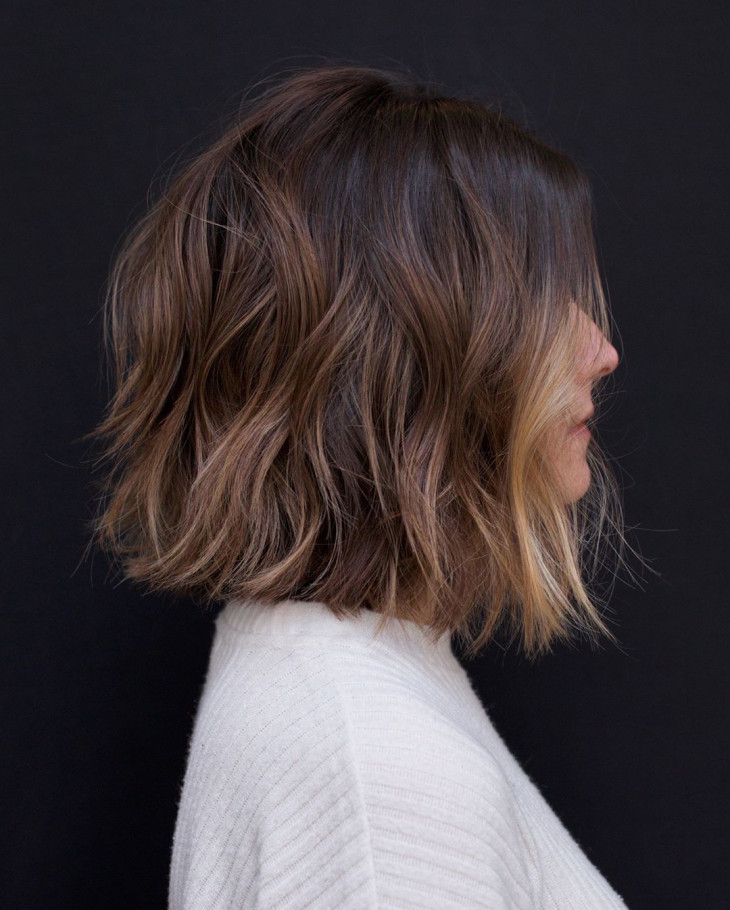 Elongated wavy Bob with asymmetry
Another cool Bob haircut for the length of the MIDI, but with the addition of a light asymmetrical cut at the front tips. This is a good option for thin hair, as the proportion of haircuts keeps the density of long layers, while your hair will not look "flat", as if they were deprived of volume. And to visually add even more depth to this stylish hairstyle, you just need a successful balayage that will help create a three-dimensional effect and give the strands a fresher look.
Bob-caret for blonde hair with darkened roots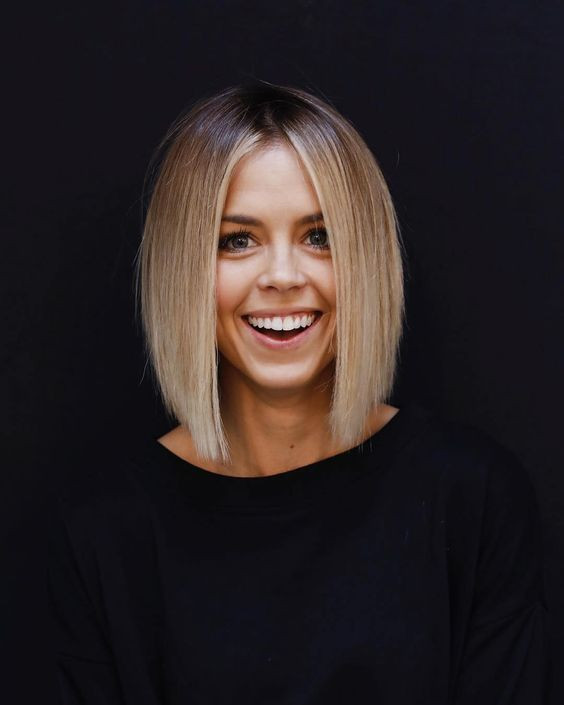 Untidy blonde with darkened roots is a trend that has confidently won the hearts of fashionistas, from famous supermodels to popular characters on Instagram. This is a godsend for those who do not have time to make up every month, because a stylish reception will always look well-groomed and fresh, as if only after the salon. Just avoid sharp contrasts: such coloring is better combined with softer beige tones of blonde, and not cold platinum.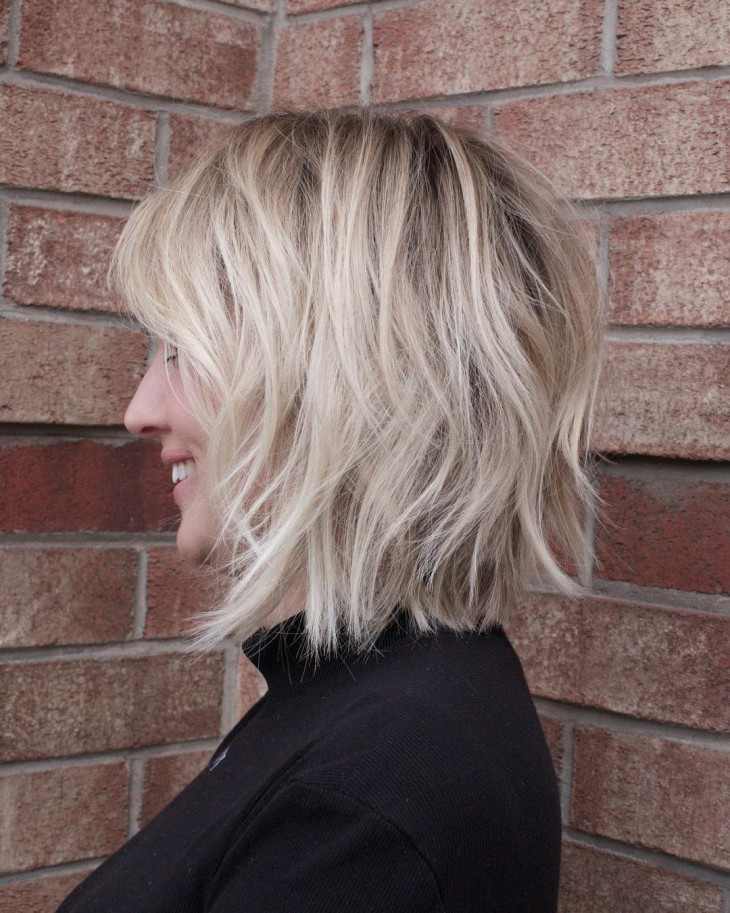 In combination with a Bob of any hair texture, this hairstyle will look equally good on both straight and wavy strands.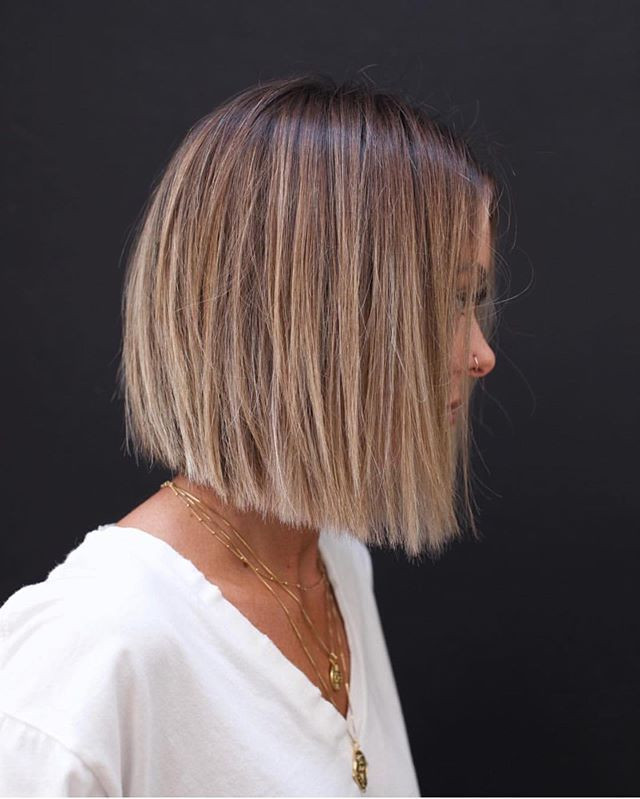 Bob-caret haircut for straight hair
If your hair is able to lie flat and neatly without constant straightening with an iron, then this option is right for you (or there will be an occasion to make Botox for your hair). Cute geometric haircut with sharp edges + smooth texture of the strands, and you will never spend hours on your styling every morning. And don't forget to give this stylish Bob beautiful light brown or soft grayish highlights with balayage, because this tandem is so perfectly combined together.