It seems that it is very difficult to create a menu for the New year exclusively from vegetable products. We will dispel this myth and tell you how to cook five delicious vegan dishes that will please all your guests.
Patties of chickpeas
Standard meat dishes for a vegan will always have something to replace. For example, hearty and very tasty chickpea cutlets. This dish can also be prepared from lentils, peas, various vegetables and even mushrooms, so there are many options for experiments. To cook the cutlets, first you will have to soak the chickpeas overnight, and in the morning boil it over low heat. Ready chickpeas need to cool and break in a blender. In parallel, we recommend cooking vegetables – fry onions, carrots and herbs if desired, and then send them to the blender too. Mix chickpeas and vegetables, add salt, pepper and spices, form cutlets and send them to fry in olive oil. It's not complicated, is it?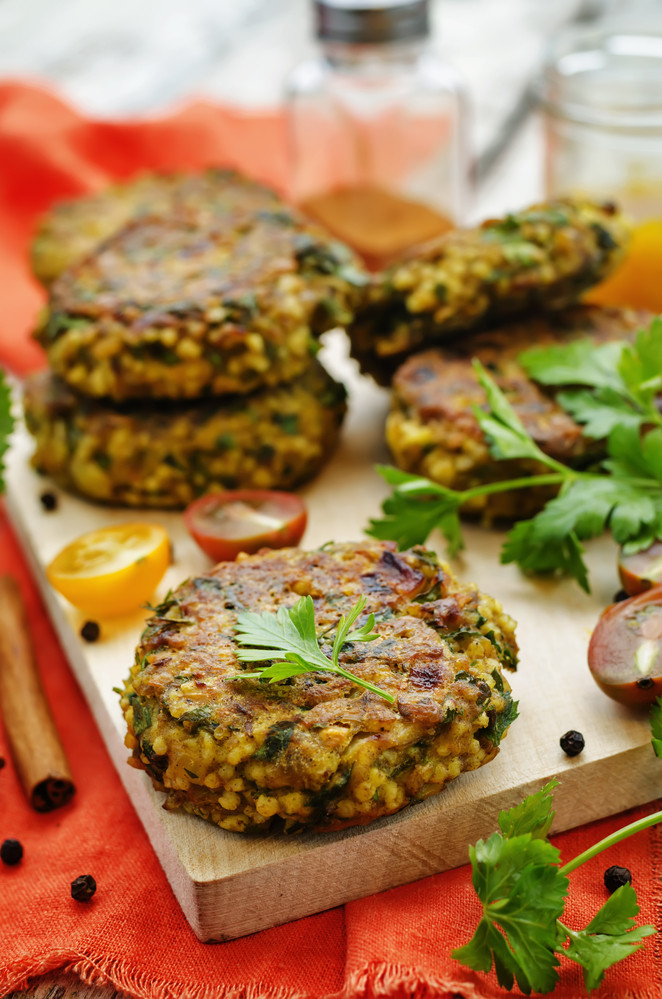 Quinoa and spinach salad
We hope you have already decided what to celebrate the New year 2020, and now let's form a festive menu together. We offer to prepare a salad with quinoa and spinach, which will be a wonderful light snack for all guests. To start, boil the quinoa, then wash the spinach and other herbs to taste, add these ingredients to a large bowl. Add pieces of juicy oranges, raisins and nuts to give the dish a piquant taste. As a dressing, use your favorite combinations of oils, balsamic vinegar or fruit juice.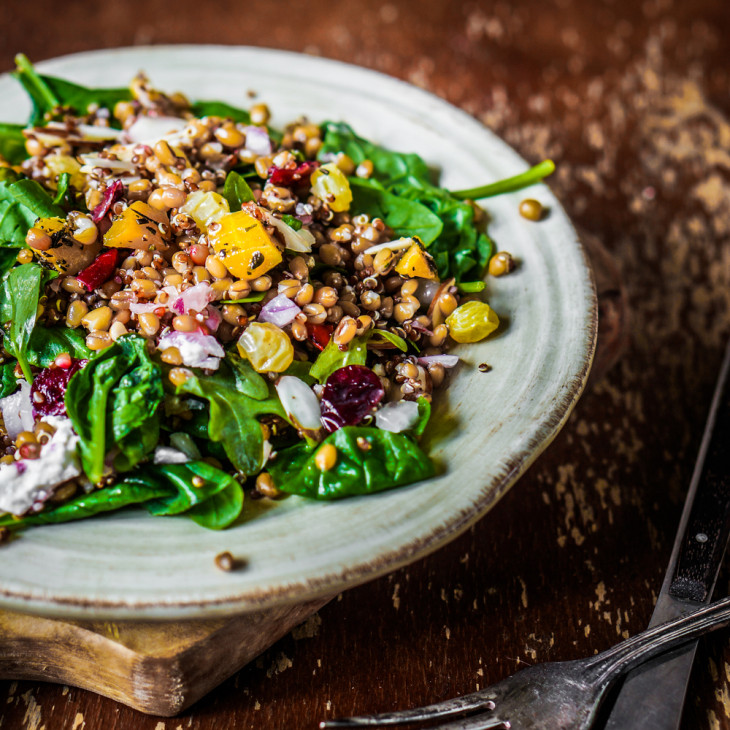 Hummus
Why not include hummus in the vegan menu for the New year? As a rule, it is adored by everyone without exception, so it is very worth preparing such a dish. Hummus is prepared from chickpeas, which is pre-fried and crushed in a blender. Tahini, oil, and lemon juice are also added. Season the hummus with pepper, salt, paprika and cumin, so that it finds its taste and aroma. Thoroughly mix the creamy mass and put it in a deep dish. A great snack for hummus will be toasted slices of bread, cheese sticks or even chips.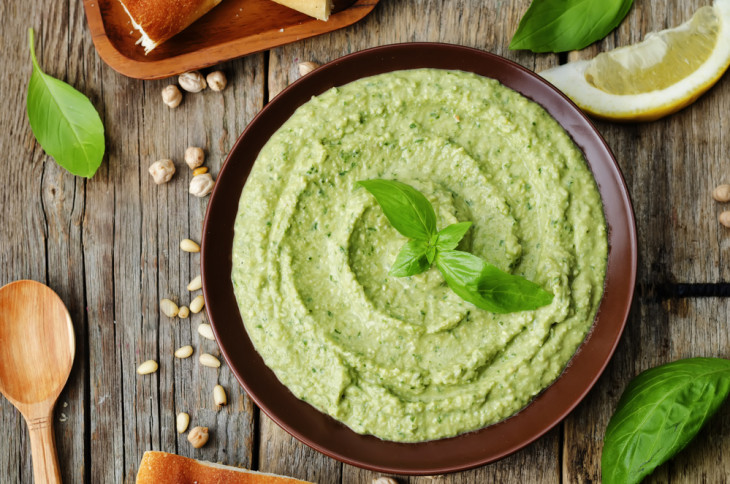 Pasta with vegetables
You make up a new year's vegan menu, but you don't want to stand at the stove all day? Then we offer you to prepare a delicious vegetable paste, in which you can add anything: broccoli, bell pepper, mushrooms, carrots, onions, corn or peas. It is enough to fry all the ingredients in a pan, prepare the sauce, and then mix it all with the boiled pasta. Pasta with vegetables will easily become the main dish for a festive table, and it is quick and easy to cook it.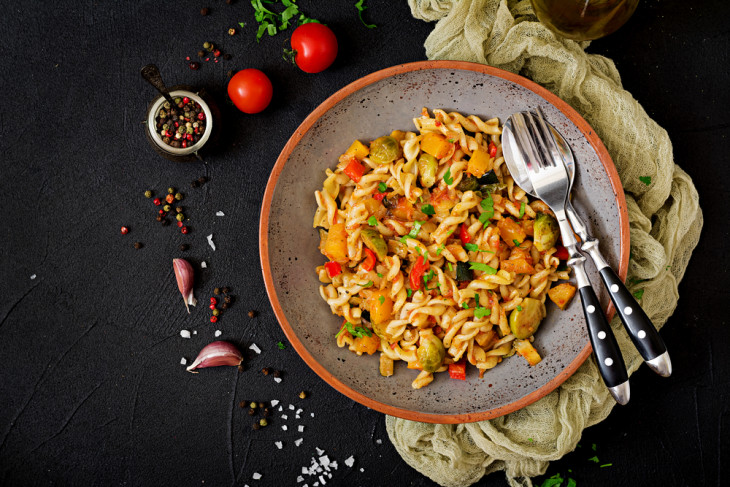 Vegan lasagna