With the onset of heat, dreams of a country vacation and landscaping of the site come to the fore. Both those who decide to spend the entire season away from the city bustle and summer residents who allow themselves a full rest only on weekends think about creating the most comfortable environment.
The perfect component of a cozy recreation area will be a regular hammock. You can not only buy it, but also make it yourself. It is a mistake to think that fixing the hammock will require a lot of extra effort. Believe me, you can do for these purposes, if you want, even one bar. Look at the successful ideas that have already been implemented, and there will be no doubt about it.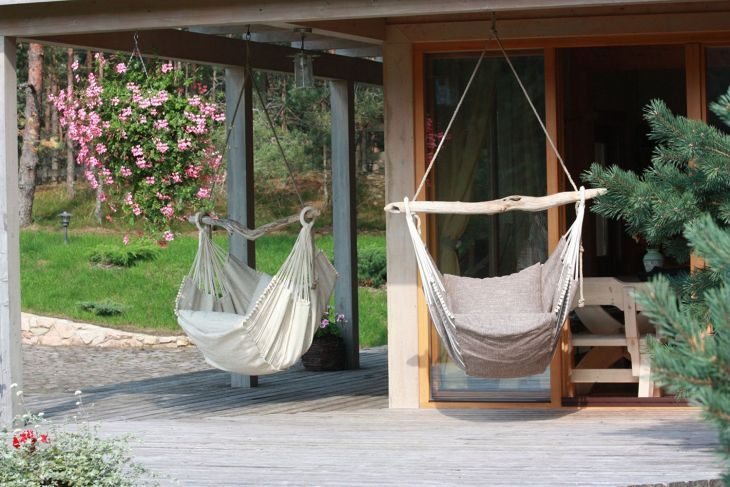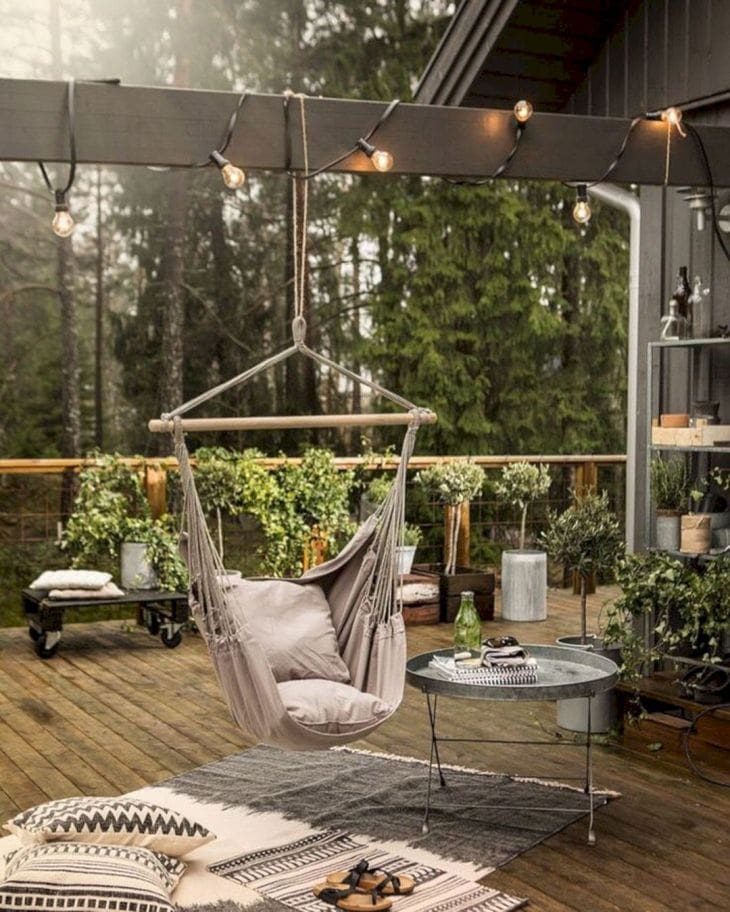 Fabric or woven from twine hammock will become a kind of business card and a special decoration of the site. It can be classic or made in the form of a chair. If desired, the hammock can be easily supplemented with a blanket and soft pillows.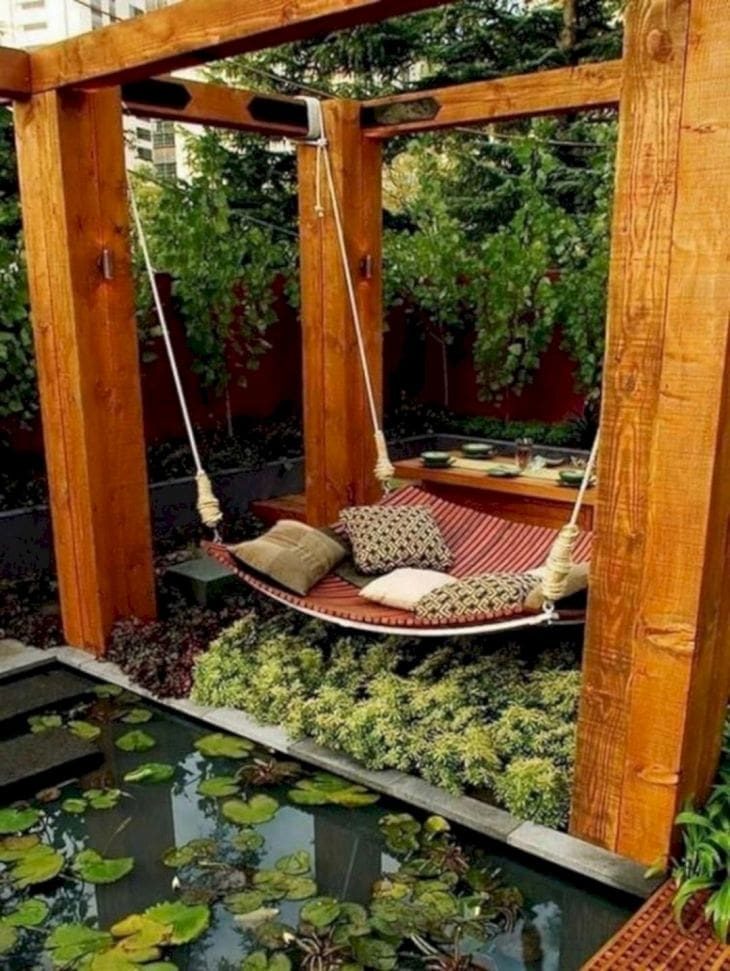 It can be deliberately hidden from prying eyes or, on the contrary, placed in plain view. The hammock attachment area can be: a terrace equipped for relaxation, a gazebo, old trees with powerful branches, or a secluded corner in the garden.