A small downtrodden cat was very afraid of people, and hid from them under the bus. But she really wanted to ask for help, so she cried as much as she could..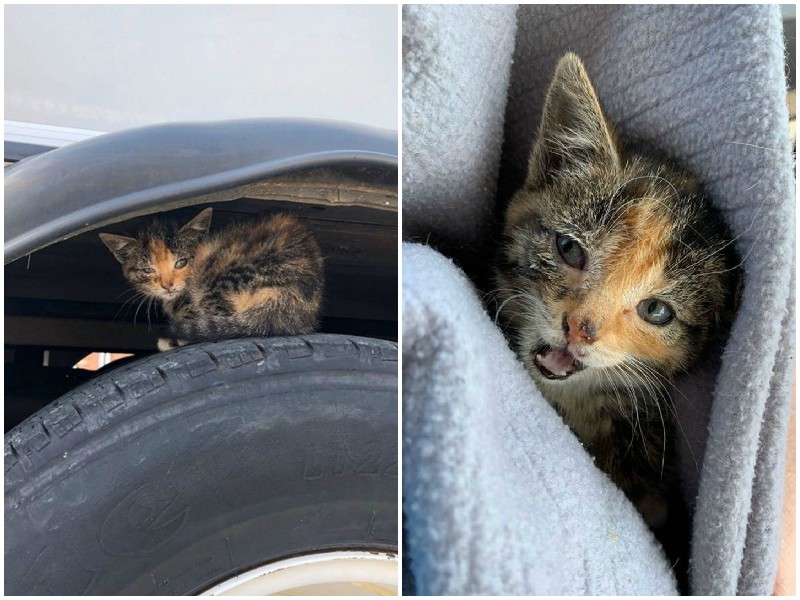 Employees of a transport company in North Carolina, USA, noticed this fluffy crumb under the bus. A small, unassuming cat was hiding above the wheel, crying piteously for help. Employees heard her squeak in time and noticed it before the bus started moving.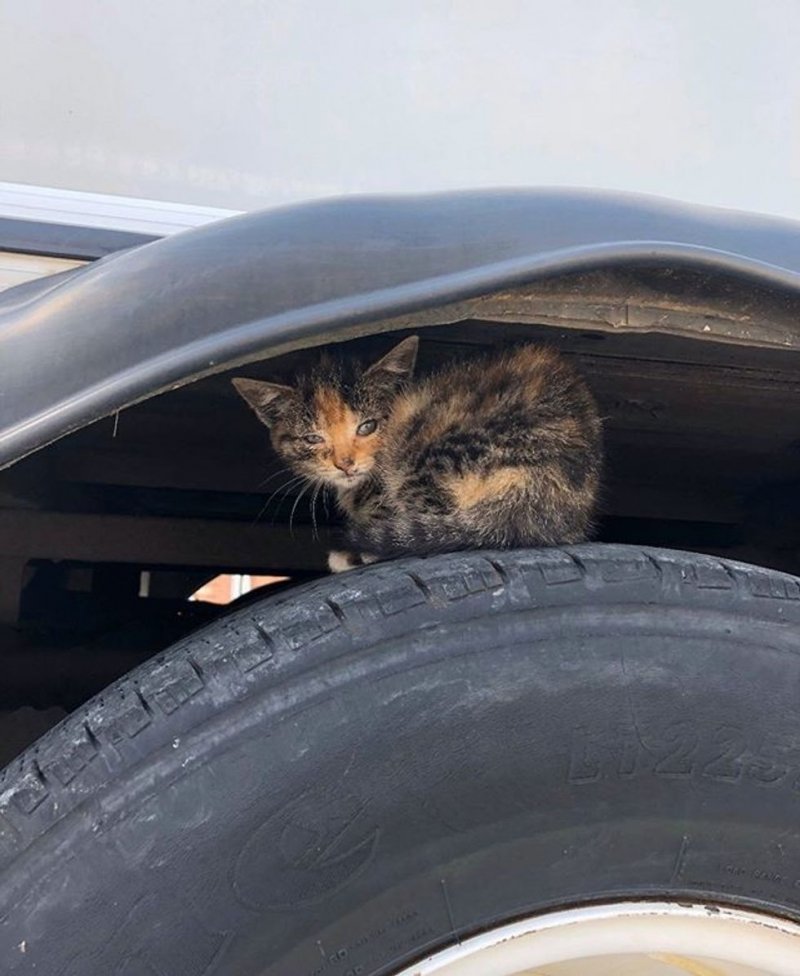 They immediately contacted the Sparkle Cat Rescue center, whose volunteers immediately went to the site. "I think she spent a long night there alone before they found her. She was crying as hard as she could when I came to pick her up after the staff contacted us," said a shelter volunteer, Stephanie.
At first, the cat did not want to go out. Knowing that she was hungry, Stephanie prepared some food for her. The cat at first hesitated a little, but could not resist the treats – so the girl managed to get the baby.
The baby stopped crying as soon as Stephanie picked her up in the car. She calmed down and seemed to really enjoy being safe at last. Stephanie took the baby in to look after her.
The cat, nicknamed Polly, was emaciated, dirty, downtrodden, and modest. She weighed only 450 grams at the age of about 5-6 weeks. On the first day, Stephanie bathed her, fed her, and put her to sleep in a warm cot. The cat was very grateful – it did not stop purring in the presence of its rescuer.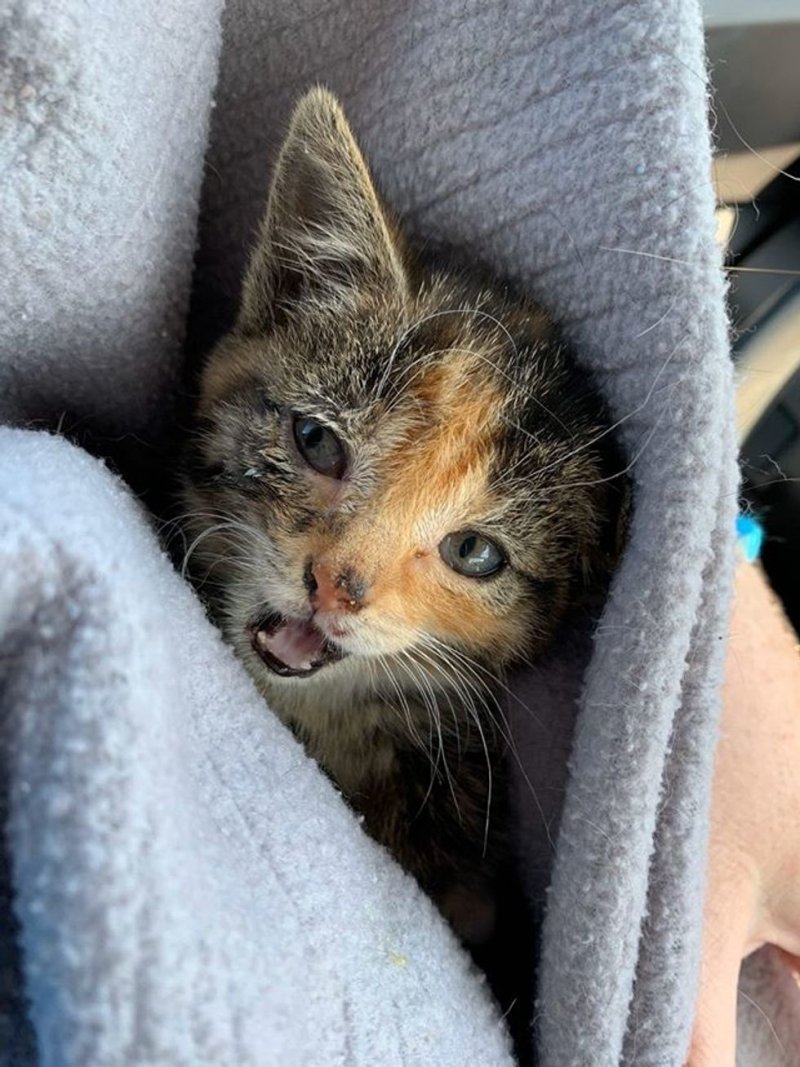 The next morning Polly enjoyed running and playing with her guardian. Despite all that this little girl had gone through, she remained cheerful, active, and grateful – which made Stephanie happy.
The girl posted a photo of Polly in the network to find her overexposure or hosts. The story of this girl was touched by one family, who wrote to Stephanie on the same day asking her to take the cat.
Now the beautiful Polly lives in a new foster family – she is enjoying life with all her might and is very grateful to her guardians. Who knows, maybe soon they will decide to keep this baby with them forever. In the meantime, thank you to the kind people who gave Polly a new life!