Many owners give up for euthanasia or refuse to give up dogs that are partially paralyzed and can no longer walk. But this married couple saves such dogs, giving them a chance for a full life.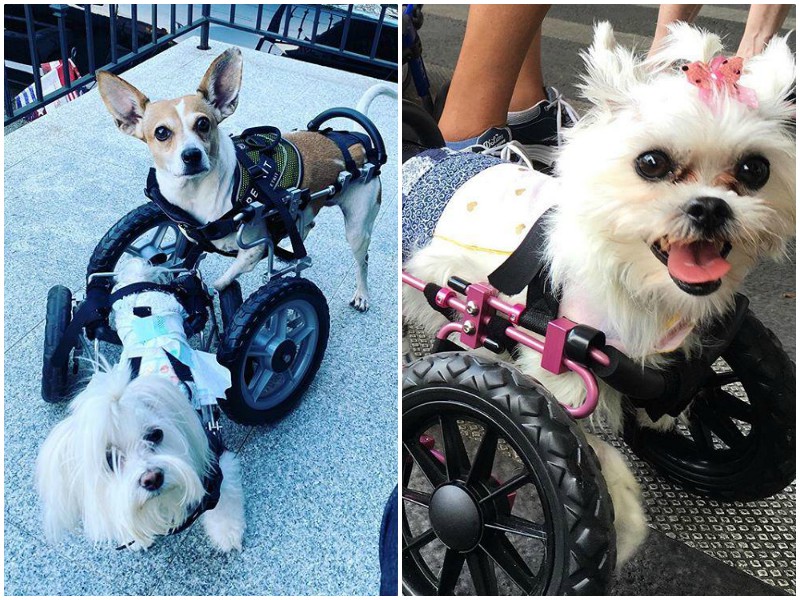 A married couple from new York, Mary and Thomas Fayette, have been taking only special dogs for overexposure since 2013. These are dogs that were injured and were paralyzed, or have congenital features.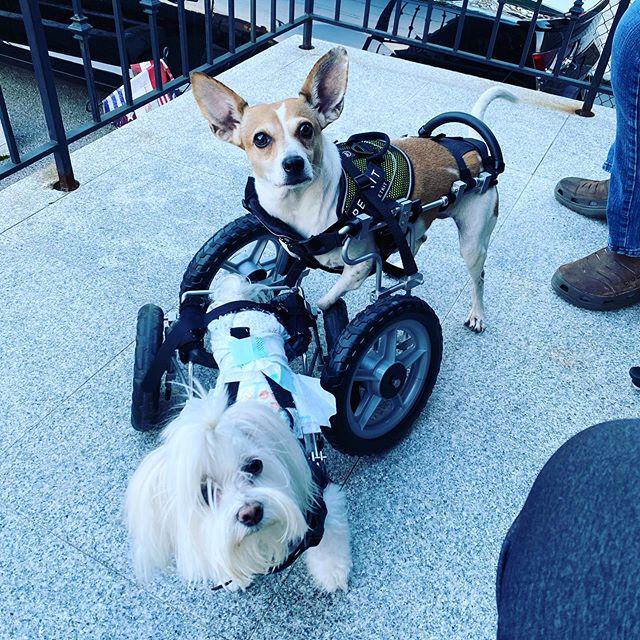 The first dog that the family adopted in 2013 was named lexi. Thanks to her, the couple learned to take care of paralyzed animals, and they loved them with all their heart. Unfortunately, a little later lexi died, but the couple decided to give their love and care to other special dogs.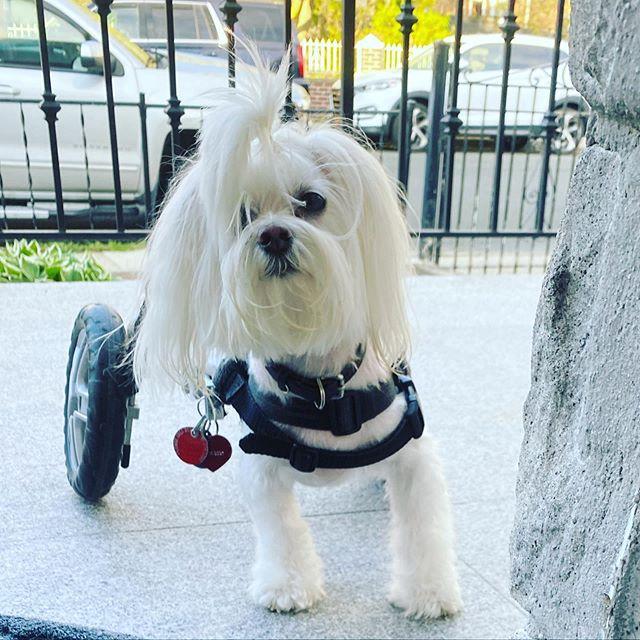 Now the couple lives with six dogs with special needs, including a dog named Tobi( Tobi), a half-breed Shih Tzu and a French bulldog, which they decided to officially accept into their family as a pet.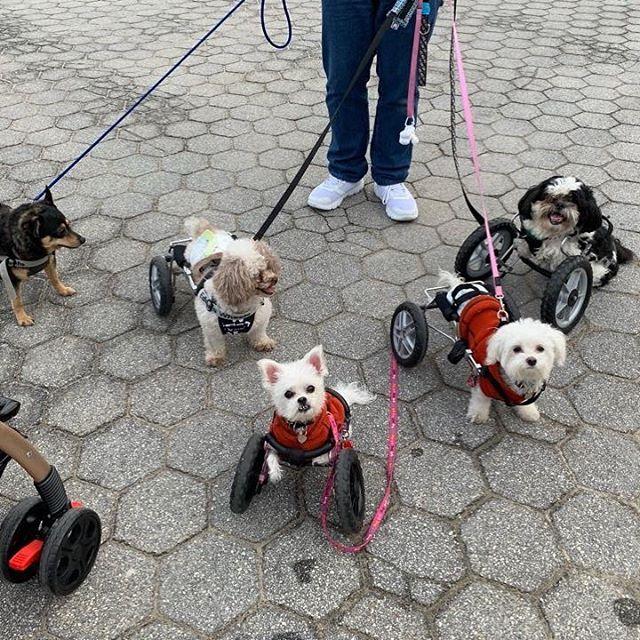 All dogs are very friendly, and the guardians do not like them. The couple does not experience any problems in caring for them: "I have heard many stories when owners saw no way out except to put down a partially paralyzed animal. But thanks to special strollers and special care, these dogs can live longer and full lives, " says Mary.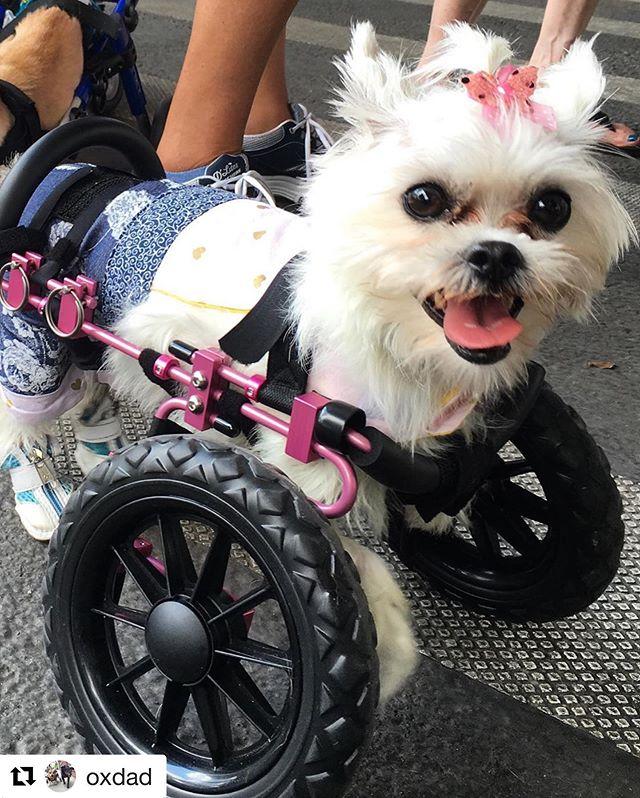 Spouses order special strollers for their wards, which are made according to individual standards. They are easy to put on, and dogs feel great in them – they can walk for a long time, run and play like the most normal dogs.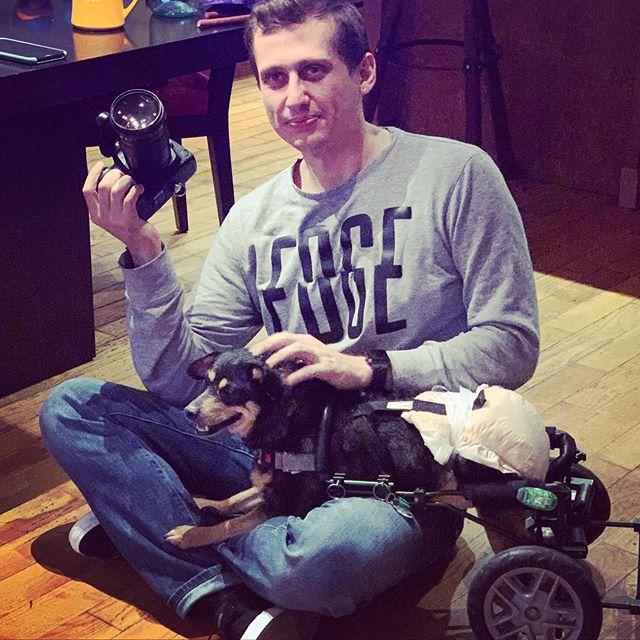 Mary says that the only problem is to get everyone together for a walk. Like any other dog, their wards are very happy about the upcoming walk – and it is not so easy to put strollers on happy dogs running back and forth!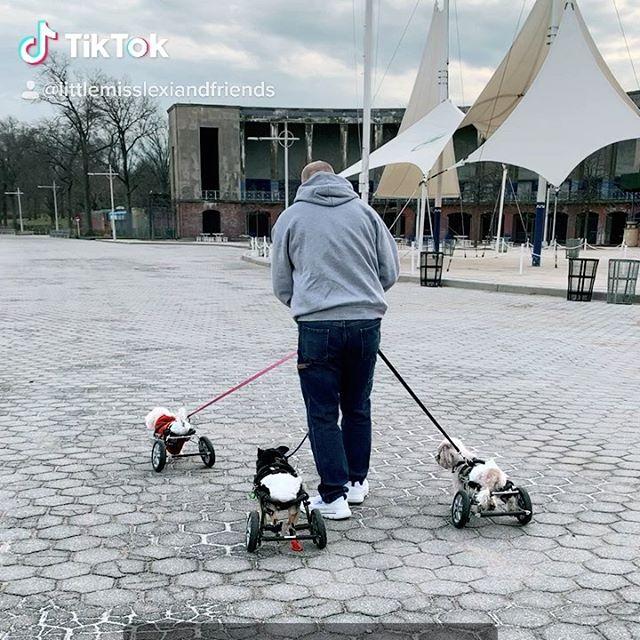 Mary and Tom often post photos and videos of their fuzzies online. Through their example, they try to inspire other people to shelter a dog with special needs. "If one person reads this and takes a special dog, one life will be saved and the world will be a little better," says Mary.